Connect Ipod, CD Player, or AUX into Factory Head Unit
Article Date: 08-19-06
Author: bigjiggy81
Mod Class: Z32 NA or TT
Mod Type: Electronic - Audio
Article Origin: www.300zxclub.com
Difficulty Level: 2 (Scale of 1 to 10. 1 being extremely easy, 10 being extremely difficult.)
Estimated Time to Complete: Less than an hour

Tools Required:
Phillips Screwdriver
Wire strippers
Soldering iron & solder (optional, if you wish to solder your connectors)
Electrical tape

Supplies:
Radio Shack P/N 420-2149 (PK3 3 FT MIDI CABLES)
Radio Shack P/N 420-2497 (1/8 headphone jack)
---
Well I have been wanting to create this for a while and I finally had someone that was tired of using his tape adapter on his factory Bose radio- so I got off my butt and developed the first one this morning. This is a very simple creation and only cost ~4.75 in common parts from Radio Shack. What this allows you to do is fool your factory Bose radio into thinking that you have a factory CD player connected and allows you to play any RCA/Headphone output through your factory radio. Today I just created one for a 5 PIN din input Nissan Radio- the other version will come at a later date.

First off- here is a picture of the items you will need from Radio Shack. I personally purchased a set if three 3ft MIDI Cables that have male versions of our DIN plug on both sides- this will give me a total of 6 Din Connectors that will plug into the back of our factory radios. This was part number 4202149 (PK3 3 FT MIDI CABLES) from Rad Shack. Also you will need to purchase part number 420-2497 which is just basically a 1/8 inch headphone jack- this will connect to your IPOD/Satellite Radio. If you want to add an after market CD Player to your Factory Radio- I would still use this plug and get an extra- female to rca adapter from radio shack. That part will allow you to connect your RCA outputs from ANY AFTERMARKET RADIO WITH RCA Outputs. I personally think is quite nice for you old fogeys that want to keep factory Bose but have a quality aftermarket CD Player to back it up :0). I have plans to be able to market this adapter for people for $20-$25 dollars -I know its quite a bit for labor but I really dont feel like mass producing these.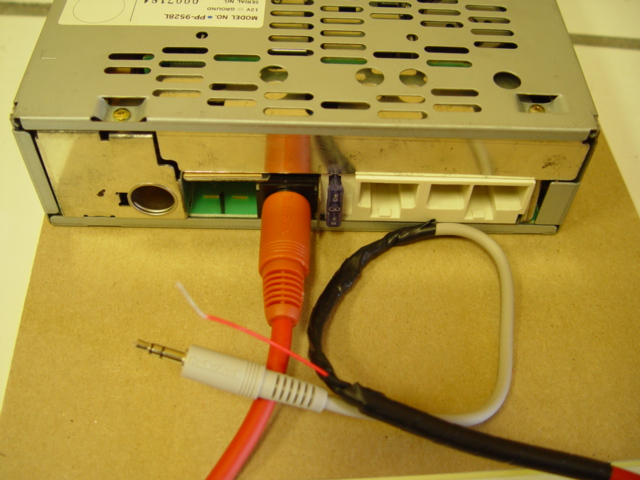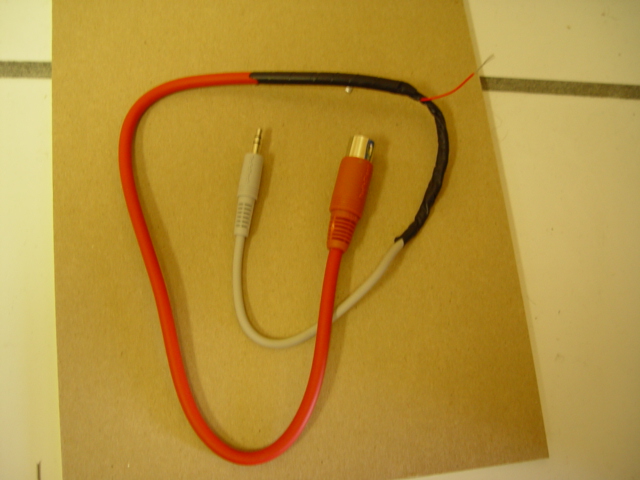 Picture of Parts Needed Below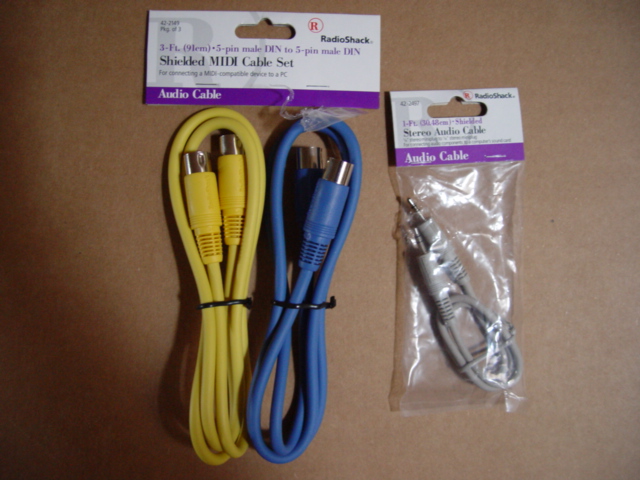 ---
Alright lets get to the write up already :0)

First off what you will need to do is cut the 6 ft din cable in half. This will allow you to get to the DIN Wires in the middle of the harness and allow you plenty of room. There will be a total of 4 wires and they will be shielded.
Picture of 4 Wires below. RED- WHITE- BLACK - YELLOW

Wires will be Connected like this
Black- AUDIO GROUND
White- Left + In
Yellow- Right + In
RED- Switched power. When this wire is connected to 12V POSITIVE this will fool your factory Bose into believe you just turned on your factory CD Player. Put this wire on a switch - only turn on this switch when wanting to listen to your IPOD / Satellite Radio. This will disengage the display on the factory radio and most buttons- YOU WILL STILL BE ALLOWED TO CHANGE BASS, TREBLE, BALANCE AND FADE AND VOLUME THOUGH

Next Cut the Wires coming off of the headphone jack. These wires will need to be connected to some of the DIN cables wires so make sure you make a clean cut and allow to connect. There will be a total of 2 wires in between a shield. The shield will be connected to the AUDIO GROUND on the DIN Cable (Color Black in the DIN Cable). The White Will be connected to the left + in DIN wire (Color White in the DIN Cable). The RED will be connected to the RED + DIN Cable wire (Color Yellow in the DIN cable)
Tape everything up like below- leaving the red wire out to connect to the switched power that I was talking about. In an aftermarket Radio situation you could connect the red wire to a AMP TURN on wire coming out of the aftermarket radio. This will make it so you will not have to have a switch inline in that situation.
Plug into the back of the factory radio and enjoy!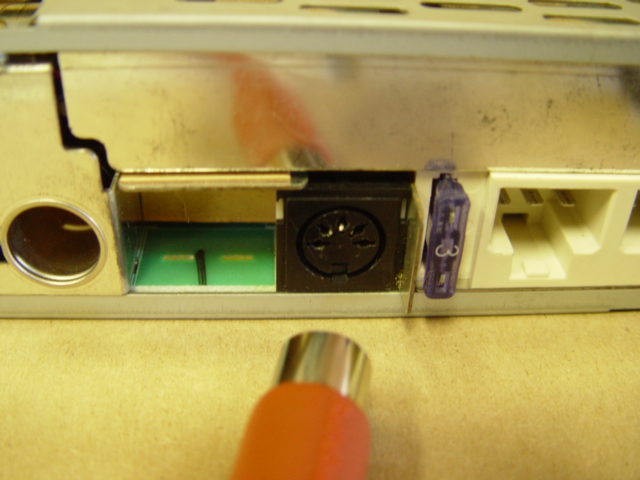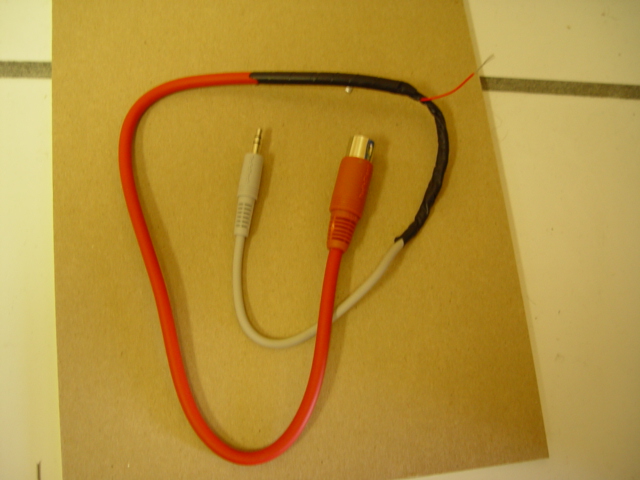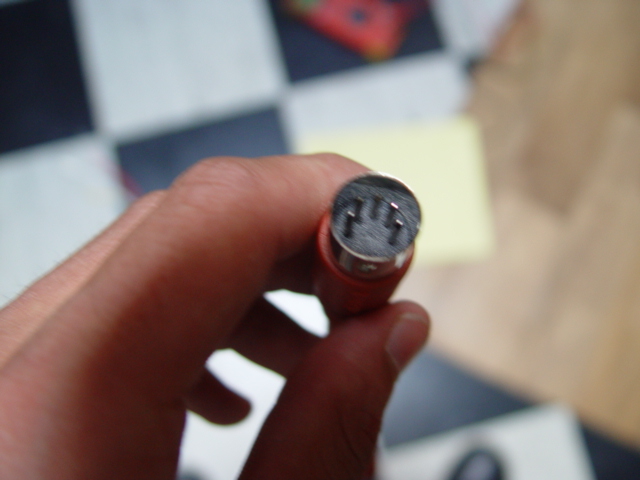 ---
3ZC screen name: bigjiggy81